---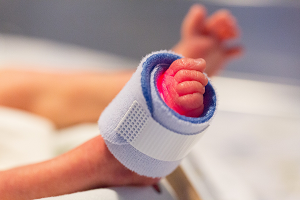 Yearly, 5.2 million babies are born in the EU, of which approximately 104,000 (2%) will be born with congenital anomalies (data: WHO).
This creates a new challenge to medical staff: how to communicate, interact and support the parents of newborns with congenital disabilities and subsequently complex needs.
In order to secure their normal development which should start as early as possible, an early stimulation and intervention of premature babies and babies with congenital disabilities is very important.
The parents alongside with the medical professionals have a key role in the babies' development and in stabilizing the family at this critical stage (a newborn with a disability).
Target groups:
Beneficiaries:

Medical doctors within obstetrics, Gynaecology, neonatology department within private and public hospitals
Nurses and midwifes working in obstetrics, Gynaecology, neonatology departments
Doulas (birth companion and post-birth supporter)
Personal care givers of babies and young kids with disabilities and complex needs

Parents of babies with congenital disabilities (Down, CP, Sensory, Spina Bifida, etc.) and complex needs or at risk of acquiring a disability
Pregnant women diagnosed with disability in the fetus and who would like to keep the baby
Professionals working in the field of children abandonment
Professionals engaged in early intervention services
Start date: 01 September 2017
Duration: 36 months